Posted on
By Gina Curko
Posted in bow, Chiara Ferragni, Kendall + Kylie, Kendall Jenner, Kendall Jenner sneaker, Kylie Jenner, Kylie Jenner Sneaker, Paloma Barcelo, patch, platform, platform shoe, platform sneaker, seesaw, Shop, sneakers, sparkle, stars, summer, trend, Twinset, white, white sneakers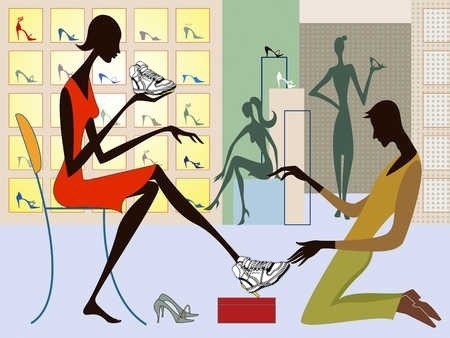 White sneakers are a staple in every girls closet. They have the ability to elevate a casual outfit, giving it that extra oomph! If you haven't already invested in a pair or are just totally in love with the whole trend this list of sneakers available at SeeSaw is without a doubt for you!
Twinset sneakers with bedazzled bow patch to add a little extra fun to something otherwise plane.
Paloma Barcelo platform sneakers are all the rage!
Kendall + Kylie put a cool twist on these sneakers with star cut outs, making this shoe super breathable.
Chiara Ferragni does it right with the sparkling stars glittering all along the side!